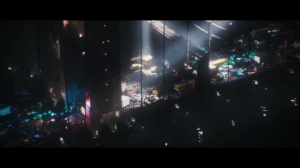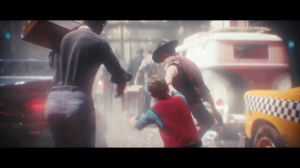 "Mieszkańcy Gotham, to jedyne ostrzeżenie."
Wygląda na to, że ukryte groźby od Scarecrowa z "Batman: Arkham City" znajdą swoje urzeczywistnienie w "Batman: Arkham Knight". W pierwszych scenach widzimy, że mieszkańcy nie ignorują złoczyńcy i miasto jest w trakcie ewakuacji. Czyżby dzięki temu zabiegowi twórcy chcieli ponownie wprowadzić pustki na ulicach miasta?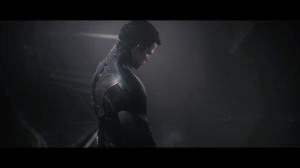 "Ostatnia wola i testament zmarłego Thomasa Wayne'a."
Podczas całej zapowiedzi słyszymy treść ostatniej woli ojca Bruce'a. We wcześniejszych częściach serii Thomas oraz Martha byli wspominani okazyjnie. Przywołanie bezpośrednio jednego z rodziców może sugerować większą rolę ciężaru ich śmierci, który nosi na swych barkach Batman. "Batman: Arkham Knight" ma być finałem sagi Rocksteady – być może zobaczymy też ostatecznie rozliczenie się Bruce'a z przysięgą, którą złożył na grobie swych rodziców.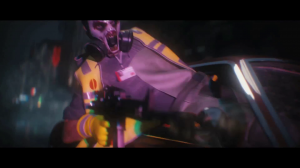 Podczas pokazywanych zamieszek na ulicach Gotham widzimy przestępców w maskach przeciwgazowych. Zapewne może to być stały element ubioru, ze względów na groźbę Scarecrowa. Warto zwrócić uwagę, że niektóre maski są pomalowane na wzór twarzy klaunów. Z pewnością są to członkowie gangu Harley Quinn lub swego rodzaju wyznawcy Jokera na wzór tych, którzy pojawili się chociażby w "Batman Beyond".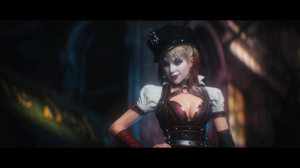 Zaraz później widzimy samą Harley, również walczącą z policjantami. Jej strój prawdopodobnie jest zmodyfikowaną wersję tego, który nosiła w "Batman: Arkham Asylum".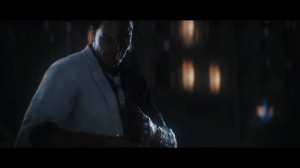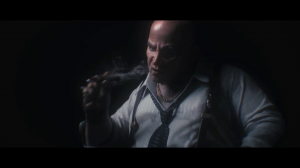 Do grona powracających złoczyńców dołączają także Two-Face oraz Pingwin. Ten drugi zdaje się, jak poprzednio, handlować bronią. Wszyscy przestępcy współpracują ze sobą, a opis gry ze sklepów internetowych dodaje, że pod przywództwem Scarecrowa.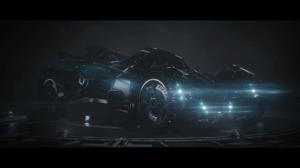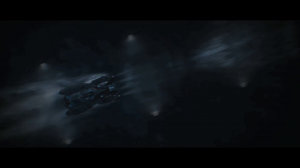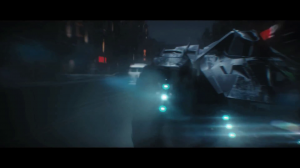 Ważnym elementem gameplayu nowej części ma być prowadzenie nowego Batmobilu. Zapowiedź filmowa pokazuje nam kilka ujęć, podczas których Batman przemierza nim Gotham. W trakcie jednej ze scen, Mroczny Rycerz wyskakuje z niego w trakcie lotu. Być może gra będzie oferowała możliwość szybkiego wydostania się z pojazdu.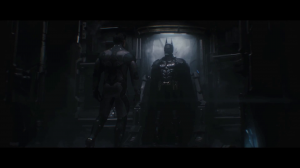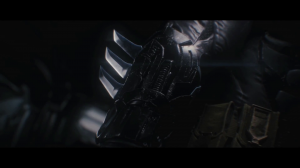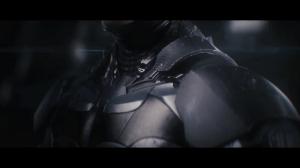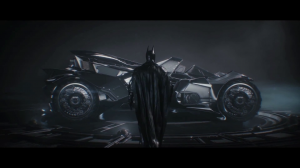 Poza nowym Batmobilem, w trailerze możemy obserwować zbliżenia na nowy strój Batmana.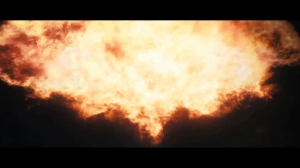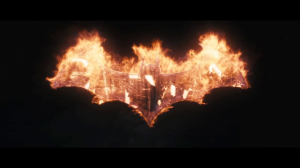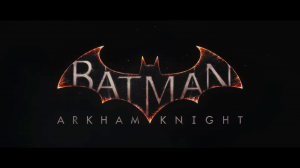 Zapowiedź kończy się pokazaniem logotypu wychodzącego z płomieni. Nasuwa to skojarzenie z przepowiednią Azraela z "Batman: Arkham City", która mówiła o tym, że Gotham, jak i sam Batman, spłonie.
Tekst przygotował i opracował graficzne:
kelen