---


Nie robią już takich kreskówek jak kiedyś. Panie, kiedyś to dopiero leciały super seriale animowane. Teraz w telewizji leci sam szajs i nie warto marnować na niego czasu.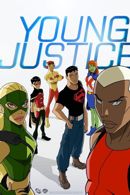 Powyższa opinia w ostatnim czasie jest powielana w nieskończoność. Wielu widzów potrafi odnieść się do kreskówek tylko ze względów nostalgicznych, totalnie zamykając się na wszelakie inne produkcje, z góry zakładając, że nic nie przebije ich ukochanej animacji z lat dzieciństwa. Potem okazuje się, że i tak nie starali się szukać. A przykładów, które z łatwością wręcz miażdżą tą teorię z roku na rok przybywa coraz więcej.
Jednym z nich jest "Young Justice". Serial animowany na podstawie bohaterów znanych z kart komiksów wydawnictwa DC Comics. Serial animowany, który zyskał bardzo szybko wielu wiernych fanów i budził w każdym z nich dużo emocji z każdym odcinkiem. Serial animowany, który potrafił porwać mnie w wir wydarzeń i poczuć się jak podczas seansów "Batman: The Animated Series", czy "Justice League". Serial animowany, który postanowiono anulować i zakończyć w drugim sezonie, podczas gdy twórcy mieli jeszcze wiele planów do zrealizowania.
Jeśli stacja Cartoon Network nie postanowi inaczej, finał drugiego sezonu "Young Justice" zatytułowany "Endgame" zostanie wyemitowany już 16 marca. Wtedy przyjdzie się nam wszystkim pożegnać z drużyną młodych bohaterów, których mamy okazję obserwować od stycznia 2011 roku. Informacja o tym kroku była długo trzymana w tajemnicy – twórcy musieli mocno zaciskać zęby i czekać na moment, w którym stacja w końcu łaskawie pozwoli im poinformować widzów o niezbyt miłej decyzji i wypowiedzieć się na temat sytuacji. Gdy wiadomość trafiła w obieg, na odzew fanów nie trzeba było długo czekać – wszędzie dawali znać o swoim niezadowoleniu. Powstała nawet petycja, która zebrała ponad 28 tysięcy podpisów i lada dzień, jeśli nie już, została podesłana Cartoon Network. Co tydzień, w każdą sobotę, gdy emitowane są nowe odcinki "Young Justice" oraz "Green Lantern: The Animated Series" (który również został anulowany) na Twitterze trendującym hashtagiem jest hasło wymyślane przez widzów, aby dać znać kanałowi, że ludziom zależy.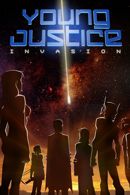 A mnie również bardzo zależy. Decyzja o wstrzymaniu serialu wydaje się być całkowicie niezrozumiała. Szczególnie, że mój pozytywny odbiór serii nie był wyjątkiem, co potwierdzają wspomniane przeze mnie wcześniej akcje innych fanów. Co mogło doprowadzić do takiego stanu rzeczy? Po internecie krąży wiele plotek na ten temat. Najczęściej spotykana mówi o niskiej sprzedaży produktów robionych na licencji serii (z takiego powodu właśnie serial słynnego Gendy'ego Tartakovsky'ego "Sym-Bionic Titan" został anulowany w 2011 kończąc się tylko na jednym sezonie). Inna z kolei mówi o tym, że Cartoon Network postanowiło skupić się na seriach nie trwających dłużej niż jeden bądź dwa sezony (co poniekąd nie brzmi zbyt przekonująco biorąc pod uwagę takie kreskówki jak "Adventure Time" bądź "Regular Show"). Nota bene, kilka osób spytało Bruce'a Timma (producent "Green Lantern: The Animated Series") na niedawno odbywającym się konwencie o kwestię anulowania serii o Latarnikach. Potwierdziła się plotka o słabej sprzedaży zabawek…
To bardzo dziwne uczucie, gdy dostajemy ostatnio wiele świetnych produkcji i z niektórymi z nich musimy się szybko pożegnać. Finałowe odcinki "Young Justice" wywołują u widza coraz większe emocje, a jednocześnie smutek, gdyż im bliżej rozwiązania sprawy inwazji, tym szybciej do końca serialu. A jak tak pomyśleć o cichaczem wprowadzonym Jasonu Toddzie, o dalszym rozwoju postaci i ich relacjami… a niech to szlag!
Życzę sobie i Wam tego, że kiedyś będę zmuszony napisać słowa radości spowodowane odnowieniem serialu.