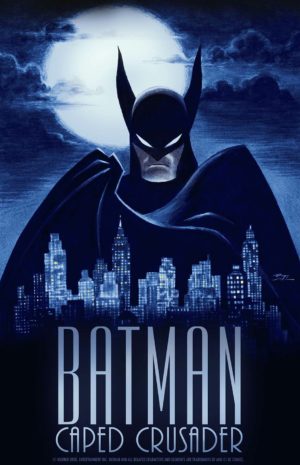 Mroczny Rycerz ponownie stanie się głównym bohaterem serialu animowanego, tym razem przygotowywanego przez HBO Max oraz Cartoon Network. "Batman: Caped Crusader" będzie nowym podejściem do mitologii tej postaci.
Za serial mają odpowiadać Bruce Timm, znany już z pracy nad ogromną ilością innych animacji na podstawie DC Comics, w tym "Batman: The Animated Series", J.J. Abrams oraz Matt Reevese, czyli reżyser zbliżającego się filmu aktorskiego z obrońcą Gotham.
Produkcja została określona jako filmowa, ekscytująca i sięgająca do korzeni postaci w kontekście gatunku noir. Możemy spodziewać się jednocześnie niesamowitych scen akcji oraz zgłębiania psychologii wszystkich kultowych postaci ze świata Batmana. Serial ma być robiony w duchu "Batman: The Animated Series", to jest – wprowadzić nową i przełomową jakość opowieści o Mrocznym Rycerzy z wykorzystaniem najnowszych i najlepszych technik artystycznych.