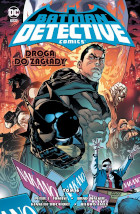 BATMAN DETECTIVE COMICS, TOM 6: DROGA DO ZAGŁADY
Data wydania: 15 czerwca 2022
Scenariusz: Peter J. Tomasi, James Tynion IV, Mariko Tamaki
Rysunki: Brad Walker, Kenneth Rocafort, Eduardo Risso
Tłumaczenie: Tomasz Sidorkiewicz
Druk: kolor, kredowy
Oprawa: miękka ze skrzydełkami
Format: 167 x 255
Ilość stron: 144
Wydawca: Egmont Polska
Wydawca oryginalny: DC Comics
Cena: 59,99 zł
Ostatni tom serii "Batman Detective Comics" w ramach Uniwersum DC. Bruce Wayne w wyniku wojny Jokera stracił swoją fortunę i dom. Przegrywa również bitwę o serca i umysły mieszkańców Gotham. W mieście dochodzi do fali protestów przeciwko samozwańczym stróżom prawa. Atmosferę podgrzewa kampania wyborcza Christophera Nakano, byłego policjanta rannego podczas jednego z ataków Jokera, kandydującego na burmistrza. Jakby tego było mało, pojawia się tajemniczy nowy złoczyńca, Zwierciadło, który podburza wszystkich do wyjścia na ulice i dąży do wszczęcia brutalnych starć, w których tak naprawdę nikt nie może zwyciężyć. Oprócz tego zobaczymy również starcie z Robinem, kryzys związany z atakiem Husha oraz początek nowej ery w Gotham.
Scenariusz do finałowego tomu napisał Peter J. Tomasi ("Batman and Robin", "Super Sons"), a zilustrowali go tacy rysownicy jak Brad Walker ("Aquaman"), Kenneth Rocafort ("Red Hood And The Outlaws"), Bilquis Evely ("Supergirl: Woman of Tomorrow") czy Nicola Scott ("Wonder Woman").
Album zawiera materiały opublikowane pierwotnie w amerykańskich zeszytach "Detective Comics" #1028-1033.
---
Wydanie powstało na podstawie komiksu: BATMAN: DETECTIVE COMICS VOL. 6: ROAD TO RUIN.
---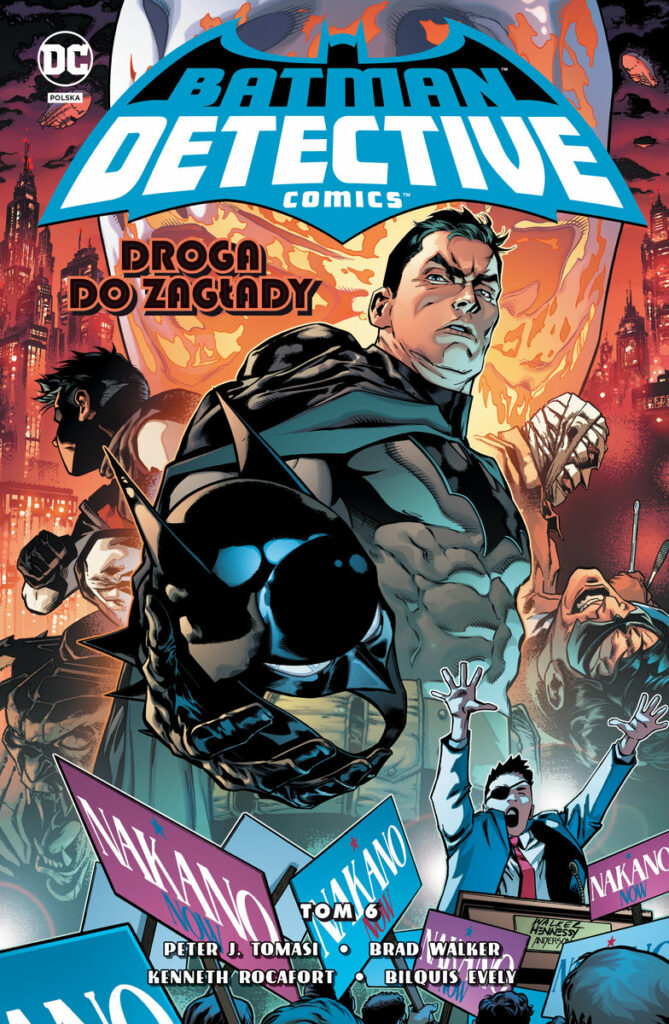 ---