| BANE – FIGURKI |
---
BANE – FIGURKI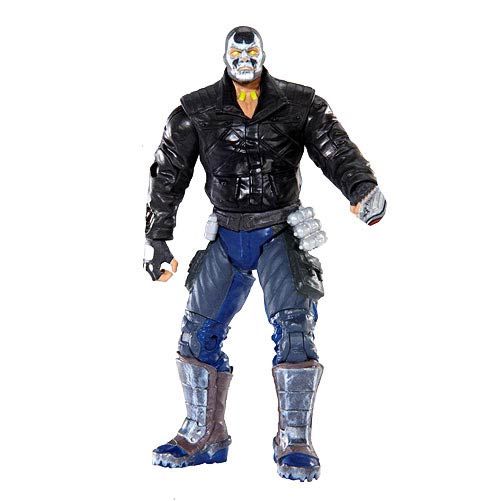 Popularność Bane'a przełożyła się na to, że wykonano wiele różnych figurek wzorowanych na tej postaci. Pracy tej podejmowało się kilka firm zabawkarskich. Warto by wskazać najważniejsze z nich.
Firma Kenner wykonała trzy figurki. Pierwsza z nich, to figurka z serialu "Batman: The Animated Series".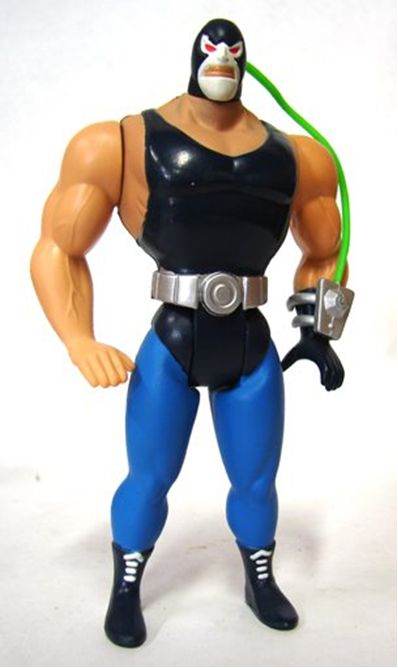 Następna powstała przy filmie "Batman And Robin". Nie przypominała ona jednak tej postaci, którą można było oglądać na ekranach kin.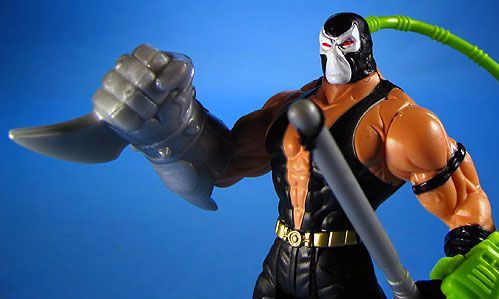 Trzecią figurką Kennera jest zabawka spod szyldu "Legends Of The Dark Knight".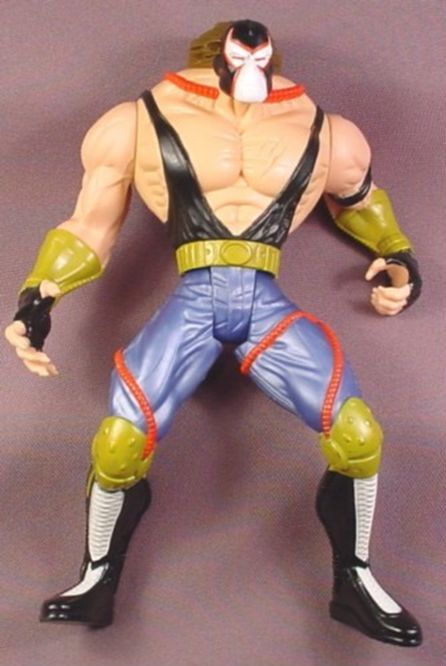 Najładniejszą, moim zdaniem, jak dotychczas wykonało D.C. Direct. Stworzono ją specjalnie dla historii "Knightfall".
Firma Mattel również ma swój wkład w zabawki związane z Batmanem. Wykonała kilka rodzajów figurek. W serii "D.C. Superheroes", do pudełka dołączano małego misia Osoito.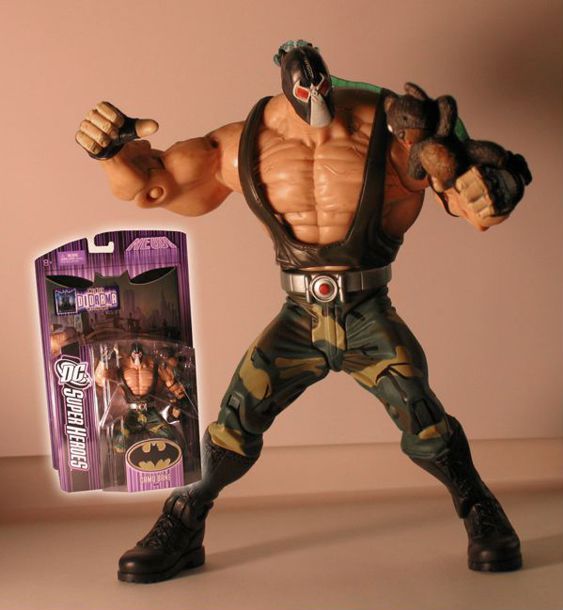 Drugą pozycją Mattel była figurka na podstawie serialu "The New Batman Adventures" z serii "Justice League Unlimited".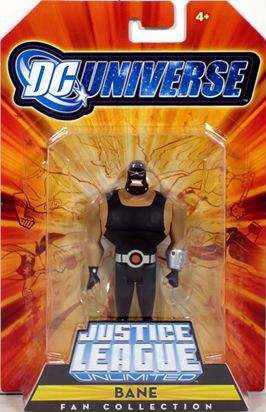 Najładniejszą propozycją Mattela jest jednak ta, która należy do serii "DC Universe Classics Action Figures Wave 16". Nie można jej jednak dostać oddzielnie. Poszczególne jej części dołączano do innych figurek z tej fali. Są to: Jonah Hex, Riddler, The Creeper, Robin, Mercury oraz Jean Paul Valley w swojej ostatecznej wersji zbroi Batmana.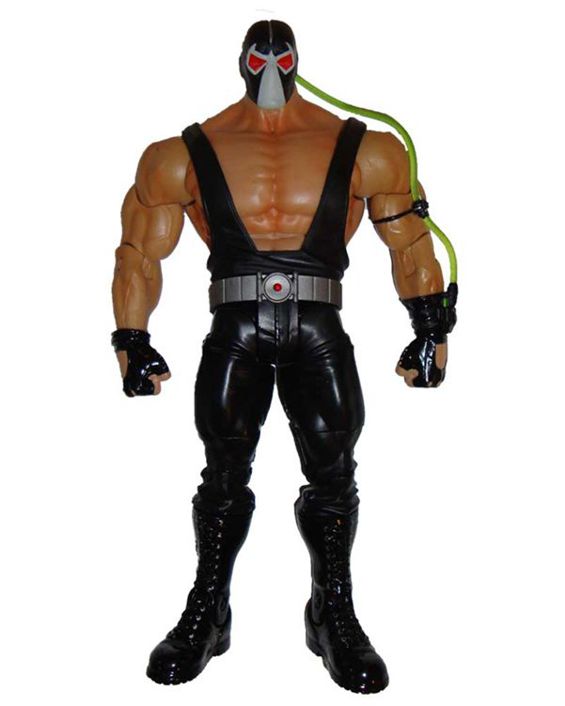 Mattel wyprodukował też kilka figurek z filmu Christophera Nolana pt. "The Dark Knight Rises".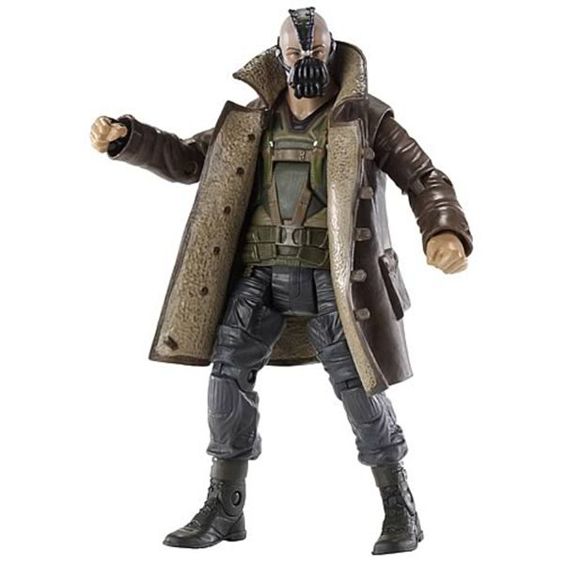 Serial pt. "The Batman" również uwzględniła firma Mattel.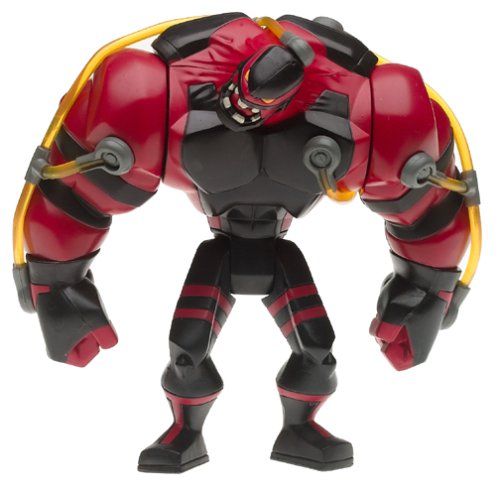 Także Bane w wersji Lego nie ominął rynku zabawek.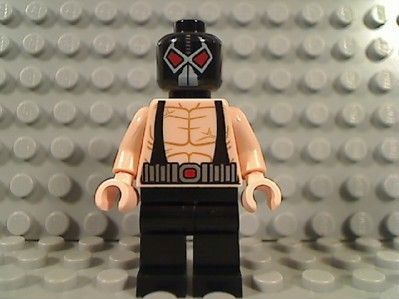 Powstały też figurki na podstawie popularnej serii gier pt. "Batman: Arkham…"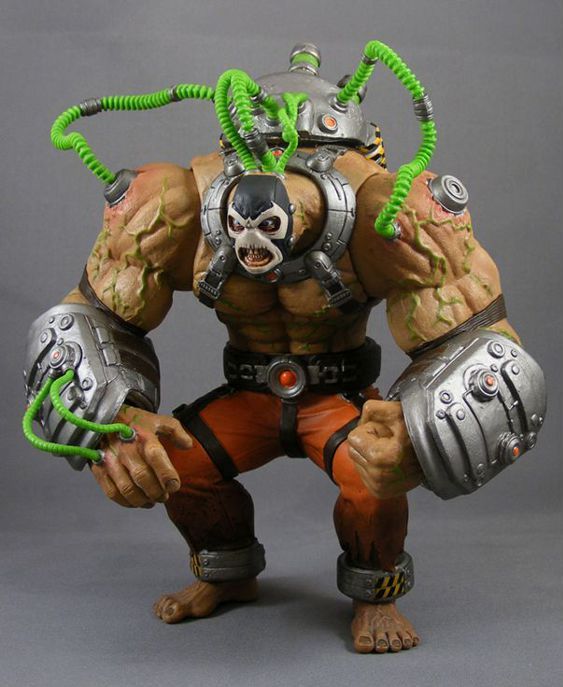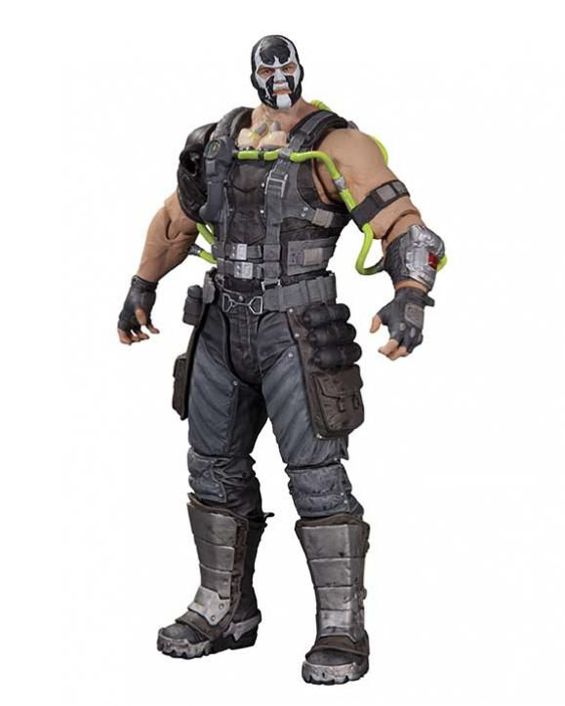 Ołowiany Bane z serii "DC Comics Super Hero Collection", prezentuje się następująco.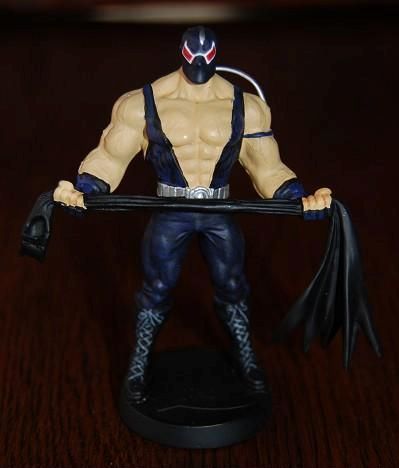 Bardziej użytkowa wersja Zguby powstała w ramach "DC Chess Collection". Niestety, ktoś bardzo nisko ocenił postać i została ona jednym z czarnych pionków.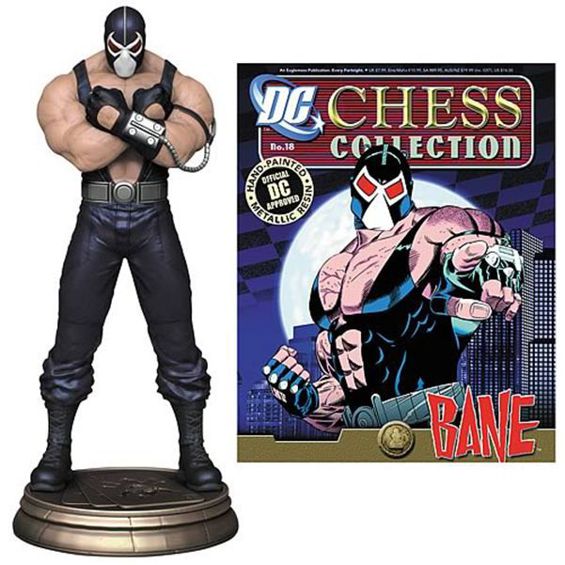 Wskazane powyżej figurki nie są wszystkimi jakie wykorzystały wizerunek Bane'a. Jest jeszcze wiele innych zabawek i ich wariantów, które traktują o postaci Zguby. Te, które zostały wymienione, są według mnie, najbardziej warte uwagi.