---
BEWARE THE BATMAN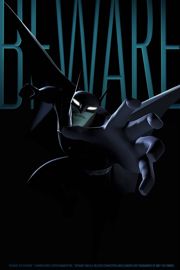 Nowe świetne spojrzenie na postać Mrocznego Rycerza, "Beware the Batman" obejmuje kluczowe postaci z uniwersum Batmana, a także nową galerię złoczyńców, którzy nigdy wcześniej nie pojawili się w animowanej formie. Wraz ze wsparciem ze strony tajnego ex-agenta Alfreda i mistrzyni miecza Katany, Mroczny Rycerz musi się zmierzyć z pokręconymi machinacjami podziemnego światka Gotham City na czele którego stoją Anarky, profesor Pyg, Mister Toad i Magpie.
Beware The Batman
(USA, 2013-)
Producenci: Glen Murakami, Mitch Watson
Producent wykonawczy: Sam Register
Reżyserzy:
Scenarzyści: Michael G. Stern, Mark Banker i inni
Muzyka: Frederik Wiedmann
Serial wyprodukowany przez: Warner Bros. Animation, Inc.
Dystrybucja: Cartoon Network
Obsada: Anthony Ruivivar, JB Blanc, Sumalee Montano, Kurtwood Smith, Wallace Langham, Grey DeLisle, Udo Kier, Lance Reddick, Brian George.
OSTATNIE NEWSY: