O FILMIE | RECENZJA | GALERIE | ZWIASTUNY | NAJŚWIEŻSZE WIADOMOŚCI
---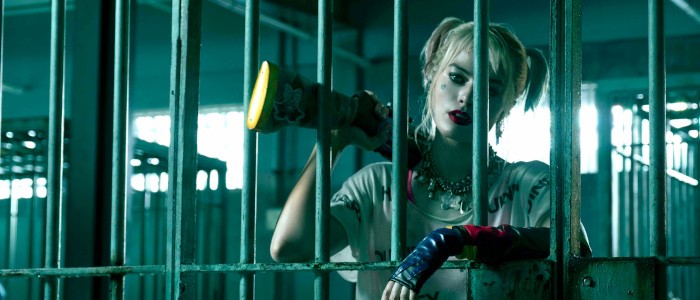 ZAKRĘCONY ŚWIAT HARLEY QUINN
Najnowszy film z bohaterami, a raczej w z bohaterkami DC Comics zatytułowany został "Birds of Prey (and the Fantabulous Emancipation of One Harley Quinn)" ("Ptaki Nocy (i fantastyczna emancypacja pewnej Harley Quinn)"), lecz w rzeczywistości bardziej adekwatny byłby tytuł "Harley Quinn i Birds of Prey". To była pomocnica Jokera jest tu na pierwszym miejscu i to ona opowiada nam tę zwariowaną historię.
Takie podejście pozwala na zabawę chronologią, tempem akcji a także umożliwia dodanie zabawnych uwag. Forma ta doskonale pasuje do pokręconej postaci panny Quinn, która postanowiła rozpocząć nowy etap w swoim życiu. Już początkowa animowana sekwencja przedstawiająca nam dotychczasowe losy Harley pokazuje, że ta nie miała w życiu łatwo, ale prawdziwe kłopoty dopiero przed nią, bo zerwanie z Jokerem równoznaczne jest z porzuceniem ochrony jaką dawał jej status dziewczyny Księcia Zbrodni.
Cała intryga skomplikowana nie jest, a przedmiotem napędzającym akcje zostaje pewien diament. To on sprawia, że krzyżują się ścieżki Harley, Cass, Dianah, Renee i Heleny, który wspólnym przeciwnikiem zostaje Black Mask.
Perypetie bohaterek dostarczają kilku brutalnych scen akcji i każda z nich udowadnia, że potrafi o siebie zadbać, a w przypadku Harley nie raz okazuje się, że szczęście jej sprzyja.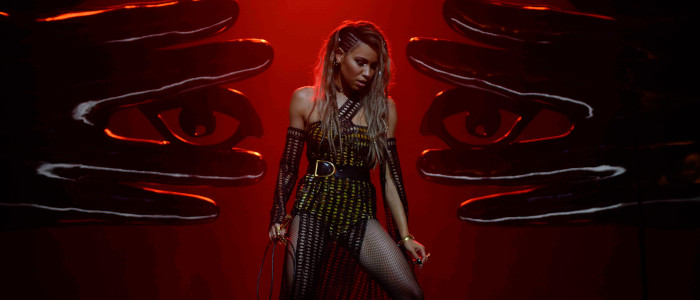 W Gotham City w wersji Cathy Yan jest miejsce na szaleństwo. Narcystyczny Roman Sionis czasami wydaje się być niegroźny, ale jego nieprzewidywalność i zamiłowanie do makabry sprawia, że łatwo go wyprowadzić z równowagi, a wtedy lepiej nie być w pobliżu. Ewan McGregor doskonale bawi się swoją rolą balansując na granicy kiczu, ale nie popadając przy tym w niezamierzony komizm. Dobrze w swoich rolach czują się również Jurnee Smollett-Bell jako Dinah Lance, Mary Elizabeth Winstead jako Helena Bertinelli, której zdecydowanie brakuje kontaktów z innymi ludźmi, oraz Margot Robbie jako Harley Quinn.
O ile każda z bohaterek ma swoje momenty, to jak na film z Birds of Prey w tytule, Black Canary i Huntress poświęcono zbyt mało miejsca. Gdzieś wspomniana zostaje tragedia rodzinny Heleny oraz przebłyski z jej treningu, ale to za mało by Mary Elizabeth Winstead mogła w pełni zaprezentować potencjał swojej bohaterki. Trochę więcej możliwości dostała Jurnee Smollett-Bell, ale także i w jej przypadku pozostaje kilka niedomówień, chociażby związanych z jej matką.
Dość sympatycznie wypada młoda złodziejka, która włożyła lepkie łapki do złej kieszeni, ale dlaczego zdecydowano się nazwać ją Cassandra Cain, skoro z komiksowym pierwowzorem nie ma nic wspólnego? Gdyby to była postać stworzona specjalnie na potrzeby filmu nic by to nie zmieniło, a byłaby jedna rzecz mniej do której można się przyczepić.
"Birds of Prey" to przyzwoite kino dostarczające przyjemnej rozrywki podanej w nieszablonowy sposób. To sprawia, że seans może być całkiem przyjemny, ale niestety jeśli zacznie przyglądać się pewnym rzeczom z innej strony wtedy pojawi się kilka rys, zbyt dużych uproszczeń i niewykorzystany w pełni potencjał jaki dawał taki dobór postaci i aktorów.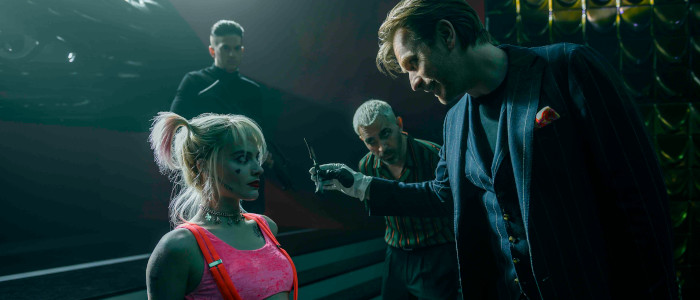 Całości brakuje też bardziej spektakularnych scen akcji, która stałyby się znakiem rozpoznawalnym filmu. Docenić należy jednak sprawne rozegranie finałowej potyczki, bez zbędnego przedłużania, oraz ogólną w koncepcji, w której nie ma miejsca na jakieś wielkie zagrożenie, zagrażające całemu miastu czy światu. Skala zagrożenia jest odpowiednia, do dość przyzimnego podejścia do tematu.
Niemniej jednak, mimo swoich wad i zabiegów, które mają maskować niedoskonałości scenariusza, jak wstawki Harley, główne bohaterki zasługują na prawdziwy film o Ptakach Nocy.
Film otrzymał kategorię wiekową "R" i chociaż mamy kilka brutalnych scen, to nie ma epatowaniem krwią, czy makabrą. Kategoria wiekowa została przyznana głównie ze względu na wulgaryzmy.
Po napisach końcowych mamy krótką wiadomość audio od Harley Quinn.
Ocena: 4 nietoperki

---