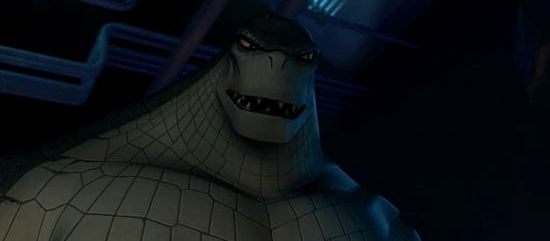 Tytuł odcinka:
"ANIMAL"
Data premiery:
16 kwietnia 2014
Reżyseria:
Sam Liu
Scenariusz:
Mark Banker
Twoja ocena:
GD Star Rating
loading...
Obsada:
Anthony Ruivivar
Sumalee Montano
J.B. Blanc
Kurtwood Smith
Tara Strong
Christopher MacDonald
Wade Williams
Michael-Leon Wooley
Batman/Bruce Wayne
Tatsu Yamashiro/Katana
Alfred Pennyworth, Key
James Gordon
Barbara Gordon, Marcie Brown
Harvey Dent
Waylon Jones/Killer Croc
Tobias Whale, Matatoa

Złodziejki ekspert znany jako Key ukradł najbardziej cenny fragment kodu łamiącego. Kiedy zostaje zamknięty w Blackgate, Batman daje się aresztować i wtrącić do więzienia by odzyskać niebezpieczny kod. Na nieszczęście, Key wpadł w ręce "króla" więzienia, Killer Croca. Batman musi teraz wywalczyć sobie drogę przez Blackgate i zamkniętych w jego murach więźniów, podczas gdy Katana współpracuje z Oracle by go uratować.
Kolejny nadzwyczaj udany odcinek. Chociaż początek ze złodziejem Keyem i jego niezwykłymi umiejętnościami to jest możliwością ściągnięcia kodu komputerowego do swojego mózgu nie jest obiecujący, to dalej jest już znacznie lepiej. Atmosfera więzienia nie jest perfekcyjnie oddana, ale całość ma swój klimat. Fanów bezpośrednich starć zainteresować powinna przede wszystkim walka Batman kontra Killer Croc.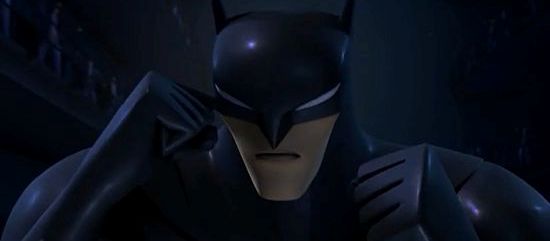 Tytuł odcinka sugeruje, że odnosi się on Killer Croca, który niestety w animacji CGI nie robi takiego wrażenia jak powinien, ale pasuje również do zachowania Batmana, który momentami daje się ponieść swojemu zwierzęcemu instynktowi. Nie jest tego wiele, ale takie pogłębienie postaci Nietoperza zasługuje na plus i interesujące jest jak po powrocie Alfreda będzie zachowywał się Bruce. Zaskakuje natomiast fakt, że bohater w ogóle nie znał wcześniej Killer Croca, a przecież o tak niebezpiecznych złoczyńcach powinien wiedzieć. Serial znowu wkracza na dobry poziom. Do pewnych niedociągnięć jak pustki na ulicach, czy nawet w więzieniu już widzowie zdążyli przywyknąć i w tym zakresie nie zapowiada się na jakiekolwiek zmiany. Same historie też mają swoje słabsze elementy, ale ostatnio tak jak w przypadku odcinka "Animal" przeważają plusy.
Ocena: 4,5 nietoperka

---
CIEKAWOSTKI I UWAGI:
Odcinek swoją premierę miał w Wielkiej Brytanii 16 kwietnia 2014 roku w ramach usługi Prime Instant Video od Amazon.
Harvey Dent wspomina o Pingwinie, którego widać na liście gończym.
CYTATY:

Bruce: I'm going to bed.
Tatsu: Bed? Now? Are you sick? Do you even get sick?
Harvey Dent: I'm confused. Does he just look like a penguin, or is he an actual penguin?
Barbara: You can't open that hatch without a blowtorch.
Katana: No problem. The belt has one. Goggles, too. This belt's pretty handy. Maybe I should get one for myself.
Barbara: Can I have one, too?

---
---