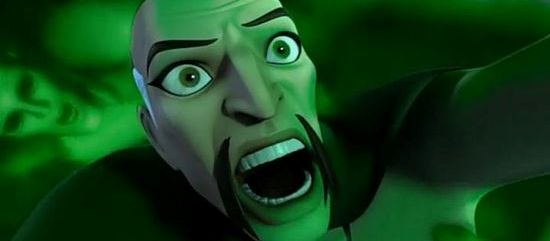 Tytuł odcinka:
"RECKONING"
Data premiery:
8 marca 2014
Reżyseria:
Curt Geda
Scenariusz:
Mitch Watson
Twoja ocena:
GD Star Rating
loading...
Obsada:
Anthony Ruivivar
Sumalee Montano
J.B. Blanc
Kurtwood Smith
Tara Strong
Lance Reddick
Brian George
Udo Kier
Grey DeLisle
Michael-Leon Wooley
Greg Ellis
Batman/Bruce Wayne
Tatsu Yamashiro/Katana
Alfred Pennyworth, Batcomputer
James Gordon
Barbara Gordon
Ra's al Ghul
Professor Pyg
Mister Toad
Magpie
Tobias Whale
Phosphorus Rex
Ra's al Ghul rekrutuje Professora Pyga, Mister Toada, Magpie, Tobiasa Whale'a, Phosphorus Rexa i Cyphera by wyeliminować Batmana w zamian za kontrę nad częścią miasta. Batman musi się śpieszyć by go odnaleźć i uratować swoich przyjaciół i całe miasto, podczas gdy porucznik Gordona i Barbara próbują włamać się do systemu Ion Cortexu i raz na zawsze go zniszczyć.

Ra's al Ghul nie zabawił jednak w Gotham na dłużej, ale historia z jego udziałem to zdecydowanie najmocniejsza strona serialu, jak do tej pory. Potencjał opowieści nie został jednak w pełni wykorzystany. Wypuszczeni złoczyńcy nie przysporzyli tyle kłopotów ile można by oczekiwać. Jednak to nic dziwnego, bo kiedy tylko jeden z nich może odebrać nagrodę, to wiadomo, że wcześniej czy później wykończą się sami.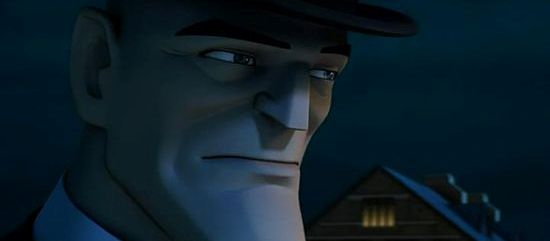 Za sprawą licznego grona złoczyńców akcji nie brakuje. Przy takim obrocie spraw walka nie koniecznie musi być głównym rozwiązaniem. Batman udowadnia, że potrafi też wykorzystać i obrócić zaistniałą sytuację na swoją korzyść. Do ponownego stracie z Ghulem też podchodzi inteligentnie, bo wie że ma nikłe szanse by pokonać i zamiast tego zyskuje czas, by pozwolić Barbarze na dokończenie zadania. Biorąc pod uwagę, że Liga Zabójców mogła porwać komendanta policji, wydaje się, że nawet bez Ion Cortexu mogliby jeszcze próbować walczyć o panowanie nad Gotham. Bardziej skomplikowanych historii nie należy jednak oczekiwać po
Beware the Batman
i należy w takim wypadku chwalić twórców, za to, że poszczególni bohaterowie się rozwijają. W tym odcinku Alfred Pennyworth po raz kolejny okazuje się niezwykle ważną postacią. Opuszcza Bruce'a, by dokończyć własne nie zamknięte sprawy. Obserwując go w ostatnich odcinkach w akcji, można śmiało powiedzieć, że będzie go brakować. Ciekawe jednak czy Ra's domyślił się kto się kryje za maską Batmana, skoro ten tak blisko współpracuje z Alfredem? ale na horyzoncie widać już młodą Barbarę, która świetnie bawi pomagając Batmanowi. Wraz z
Reckoning
kończy się pewien rozdział i pozostaje mieć nadzieje, że konsekwencje działań Ra's al Ghula w Gotham City pozytywnie wpłyną na poziom kolejnych odcinków.
Ocena: 4,5 nietoperka

---
CIEKAWOSTKI I UWAGI:
Odcinek swoją premierę miał w Nowej Zelandii 8 marca 2014 roku.
W odcinku pojawiają się odniesienia do bohaterów Looney Tunes. Tobias Whale nazywa Professora Pyga "Porky", a Pyg nazywa Magpie "Tweety".
CYTATY:

Batman: What did Ra's promise you? What am I worth?
Magpie: The delicious Mr. Ghul is going to make me a queen. With my own piece of the city and all the shiny shiny I can steal. Isn't he a doll?
Lt. Gordon: I am officially the worst father of the year for letting you do this.
Barbara: Dad, I just have to hardwire my laptop into Fall Point's internal network. Once I'm in the kernel, I can destroy the Cortex. We'll be heroes.
Lt. Gordon: We'll be dead! This place is crawling with ninjas.
Barbara: They won't kill us, they'll just take us hostage. It's all good.
Ra's al Ghul: Congratulations. I've always wondered what it felt like to lose.
Batman: You were right. I can't beat you. Not one-on-one. But everyone has their weakness.
Ra's al Ghul: And what is mine?
Batman: The belief you don't have one.
---
---