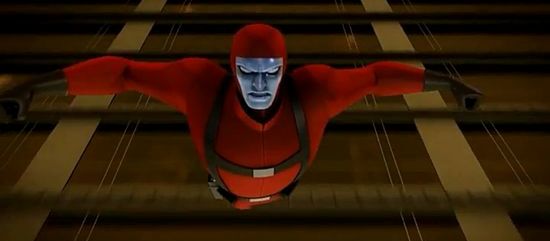 Tytuł odcinka:
"UNIQUE"
Data premiery:
16 kwietnia 2014
Reżyseria:
Curt Geda
Scenariusz:
Ivan Cohen
Twoja ocena:
GD Star Rating
loading...
Obsada:
Anthony Ruivivar
Sumalee Montano
J.B. Blanc
Tisha T. Banker
Xander Berkeley
Bruce Thomas
Batman/Bruce Wayne
Tatsu Yamashiro/Katana
Alfred Pennyworth, batkomputer
Ava Kirk
Paul Kirk/Manhunter
Anatol Mykros
Stara przyjaciółka Bruce'a Wayne'a prosi go o pomoc, kiedy jej ojciec został sklonowany przez The Council, tajemniczą organizację, by stworzyć armię super żołnierzy.
Postać Bruce'a Wayne'a jest nie mniej ważna niż Batman i jeśli dobrze się ją wykorzysta, to może powstać interesująca historia i właśnie taką otrzymaliśmy w odcinku Unique. Motyw z klonowaniem do oryginalnych nie należy i też nie wiele dowiadujemy się o znanej z komiksów organizacji The Council. Jednak mimo to jest to jeden z lepszych odcinków serialu.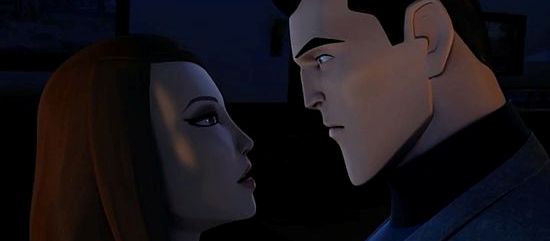 Nawiązanie do przeszłości Bruce'a Wayne'a pozwala na wprowadzenie postaci Avy Kirk z którą bohatera Gotham City może połączyć coś więcej. Dostajemy też pierwszego Manhuntera – Paula Kirka, który pod pewnymi względami przypomina Batmana. Obaj są doskonale wyszkolonymi wojownikami, są wyjątkowi. Sam odcinek też jest wyjątkowy, bo praktycznie nie znajdziemy tu żadnych drugoplanowych wątków, równie dobrze jego akcja mogłaby się rozegrać przed atakiem Ligi Zabójców.
Potencjał z takim materiałem wyjściowym, czyli tajną agencją pragnącą władzy nad światem, agentem specjalnym wykorzystanym do niecnych celów, który musi uratować córkę, był duży, ale zastosowano zbyt wiele uproszczeń. Mimo to całość ogląda się doskonale. Szkoda, że twórcy więcej uwagi nie przykładają do treści, a do scen walk. Akcji nie brakuje, a i Alfred ma okazję uczestniczyć w finałowym starciu. Nie miałbym nic przeciwko większej ilości tego typu historii, w których nie tylko przypomina się o ciekawych, ale zapomnianych komiksowych bohaterach, ale także dba się o postać samego Bruce'a Wayne'a, a całość nie ogranicza się tylko do pokonania jakiegoś superłotra.
Ocena: 4,5 nietoperka

---
CIEKAWOSTKI I UWAGI:
Odcinek swoją premierę miał w Wielkiej Brytanii 16 kwietnia 2014 roku w ramach usługi Prime Instant Video od Amazon.
CYTATY:

Katana: (do Batmana) The police didn't find anything more than we did. Whoever fired those darts was as good at disappearing as well… you.
Ava: I appreciate you going to all this trouble.
Bruce: It's no trouble at all. I have plenty of… how many guest rooms do we have, Alfred? Seventeen?
Alfred: Nineteen. We missed two on the last inventory.
Bruce: See? Plenty.

---
---