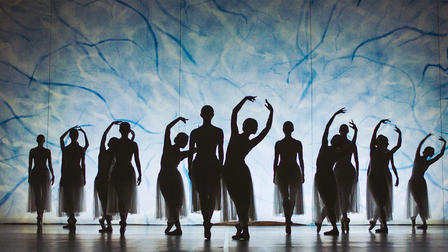 Tytuł odcinka: "Hank and Dawn"
Polski tytuł odcinka: "Hank i Dawn"
Pierwsza data emisji: 7 grudnia 2019
Reżyseria: Akiva Goldsman
Scenariusz: Geoff Johns
Twoja ocena: [yasr_visitor_votes size="medium"]
Historia początku relacji Hanka Halla i Dawn Granger oraz zatracenia się w ich przeszłości, co połączyło ich jako superbohaterów Hawk i Dove.
W rolach głównych:
Teagan Croft – Rachel Roth
Gościnnie występują: Elliot Knight – Don Hall/Dove Marina Sirtis – Marie Granger Tait Blum – młody Hank Jayden Marine – młody Don Trevor Hayes – trener Vincent Alan Ritchson – Hank Hall/Hawk Minka Kelly – Dawn Granger
W pozostałych rolach: Imali Perera – psycholog szkolny Ken Yong – mąż ofiary Jayden Greig – Football Kid #1 Ethan Hwang – Football Kid #2 Bas Reitsma – Dwayne Wainwright Mishu Velani – dr Kimberly Kraft Arlene Duncan – Dean Kesse Orphee Ladouceur-Nguyen – słodka dziewczyna Nathaniel Shuker – student Taylor Gill – dublerka Dawn w balecie
---
Jeśli liczyliście na bezpośrednią kontynuację poprzedniego odcinka to będziecie rozczarowany. "Hank and Dawn" mógłby również dobrze zostać wykorzystany jako 4. odcinek 1. sezonu "Titans" albo jako pilot do serialu o duecie Hawk Dove, gdyż w szczegółowy sposób zostajemy wprowadzenie w historię początku duetu bohaterów. Pod wyborem kolejności opowiadanych historii i momentu na ten konkretny odcinek można mieć wiele zarzutów. Więc jeśli wcześniej nie zyskali waszej aprobaty Hank i Dawn, to spokojnie możecie sobie odpuścić ten odcinek. Drobne powiązanie z głównym wątkiem serialu jest tylko przez minimalną obecność Rachel, która jak wiemy potrzebuje pomocy.
"Hank and Dawn" to opowieść w poważnym tonie i poruszająca ważne kwestię, kiedy to ofiarami padają najmłodsi, zmanipulowani i niemogący się obronić. Odcinek lepiej pozwala nam zrozumieć dlaczego w postaci Hanka jest tyle gniewu. Dowiadujemy się również jakie tragiczne wydarzenie połączyła Hanka i Dawn. Chociaż nie mamy tu scen wymagających efektów specjalnych, to otrzymaliśmy najbardziej kiczowato pokazany wypadek samochodowy. Już w Grand Theft Auto z 1997 roku takie rzeczy wyglądały bardziej przekonująco.
W świecie różnych superbohaterów, ten duet nie zajmuje się ratowaniem świata. Dba o lokalną społecznością i interweniuje tam gdzie system zawodzi. Bycie bohaterami dla Hanka i Dawn okazuje się najlepszą terapią by poradzić sobie z traumą. Zdecydowanie lepiej byłoby gdyby premiera "Hank and Dawn" nastąpiła wcześnie. Tego typu przerywnik, chociaż na dobrym poziomie, nie pasuje w tym zbliżającym się do kulminacje momencie sezonu. Niemniej jednak udowadnia, że duet Hawk i Dove ma potencjał na własny serial. Tacy pozbawienie supermocy bohaterowie i niemogący liczyć na zaawansowaną technologię i drogi sprzęt też są potrzebni. Jedno jest pewne to jeszcze nie ostatnia opowieść o tych bohaterach.
Ocena: 4 nietoperki

---
Ciekawostki:
Kiedy Dawn zbiera szklane kawałki, wszystkie są dość małe, ale kiedy wbija nóż w nogę napastnika, odłamek jest znacznie większy.
Wspomina się o siostrze Dawn, Holly. Holly Grainger była przez pewien czas Hawk w komiksach.
W jednej ze scen Don Hall nosi t-shirt z logo Supermana.
---
---