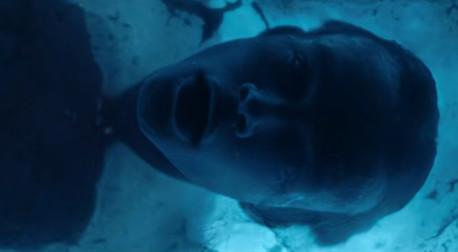 Tytuł odcinka: "Lazarus"
Pierwsza data emisji: 26 sierpnia 2021
Reżyseria: Boris Mojsovski
Scenariusz: Bryan Edward Hill
W retrospekcjach dowiadujemy się jak Jason oddalił się od Batmana i trafił do dr Crane'a. Poznajmy też tragiczny obrót wydarzeń, które przekształciły go w Red Hooda.
W rolach głównych:
Brenton Thwaites – Dick Grayson
Conor Leslie – Donna Troy
Curran Walters – Jason Todd/Robin/Red Hood
Gościnnie występują:
Vincent Kartheiser – dr Jonathan Crane
Iain Glen – Bruce Wayne

W pozostałych rolach:
Eve Harlow – Molly Jensen
Krista Bridges – dr Leslie Thompkins
Dylan Trowbridge – Pete Hawkins
Ilan O'Driscoll – nastolatka
Dan Darin-Zanco – Frank
Thomas Lorber – Cyrus Beake
Ryan Turner – strażnik z Arkham
Cole King – Diego Martinez
---
Najnowszy odcinek wyjaśnia serialową genezę Red Hooda. Tytanów brak, ale jest Bruce Wayne, Jason, dr Leslie Thompkins oraz Crane. Rozchwianej psychice Todda wizyty u Leslie nie pomogły, większy sukces odniósł dr Crane.
Dobrze zobaczyć, że Bruce Wayne potrafi się troszczyć o Robinów. Interweniuje, kiedy dostrzega problemy Jasona. W ten sposób na ekranie debiutuje dr Thompkins. W odróżnieniu od starszej pani z komiksów podobnie jak w serialu "Gotham" dostajemy odmłodzoną wersję postaci, która zna sekret Batmana. Wydawać by się mogło, że będzie w stanie pomóc Jasonowi. Przypadek chłopaka okazuje się bardziej złożony i wystarczy jedna iskra by doprowadzić go do Crane'a, który doskonale potrafi wykorzystać go do swoich celów.
"Lazarus" wyjaśnia jakie okoliczności doprowadziły do narodzin Red Hooda i chociaż mamy tu zaangażowanie Crane'a, to znalazło się miejsce dla Jamy Łazarza. Widać, że praca konsultanta nic nie zmieniła w zachowaniu Jonathana, to cały czas szalony złoczyńca, a Vincent Kartheiser sprawia, że te szaleństwo ma bardzo atrakcyjną formę. Wydaje się niegroźny, ale jego plan, którego Jason nie zna, zapowiada się na mistrzowską rozgrywkę.
Chociaż odcinek ma swoje dobre momenty, to nie brakuje rzeczy nad którymi lepiej się nie zastanawiać. Jak Jason bez problemów odwiedza Crane'a w Arkham? Może i podał, że współpracuje z policją, ale i tak zdecydowanie za łatwo uzyskuje dostęp do Crane, a i sam złoczyńca też ma za dużo swobody jak na zamknięcie w Arkham. Ponownie też nie popisuje się Batman, który trzyma niebezpieczny gaz strachu bez należytej ochrony. Takie zgrzyty psują odbiór całości.
Poświecenie całego odcinka retrospekcjom wyjaśnia wiele, ale też spowalnia akcję. Po poprzednim odcinku bardziej ciekawi jak dalej zachowa się Dick i co z resztą Tytanów, bo to przecież serial o tej grupie bohaterów, a tak dostajemy męki młodego Jasona, który po wydarzeniach z San Francisco nie radzi sobie ze strachem. Dobrze, że wszystkie karty zostały odkryte, ale można było to zrobić lepiej. Chociażby stopniowo, a tak wyszło średnio.
Ocena: 3,5 nietoperka

---
Ciekawostki:
W sali trofeów Batmana są: gogle i bicz Catwoman, karty Jokera, miecz Ra's al Ghula, maska i gaz strachu Stracha na Wróble, moneta Two-Face'a, pacynka Brzuchomówcy – Scarface.
Nazwa lokalu Tito's Place jest umieszczona na szybie wspak. Od zewnątrz powinna być czytelna, a nie od środka.
Crane porównuje próby Jasona w zakresie produkcji narkotyków do Waltera White'a.
Jason powraca do życia przy użyciu Jamy Łazarza o której istnieniu Batman nie wiedział.
Podczas scen, w których Jason próbuje odtworzyć toksynę Stracha na Wróble słychać utwór "Bad Life" grupy Public Image Ltd.
Kiedy Crane wyjaśnia jak Jason wrócił do żywych słychać piosenkę "In-A-Gadda-Da-Vida" zespołu Iron Butterfly.
Kiedy Jason spotyka się z Molly i rozmawiają w restauracji o bandycie porywającym dzieciaki w tyle słychać piosenkę "Deliverance" zespołu The Mission.
Kiedy Red Hood dopada Huntera słychać piosenkę "Zombie Eaters" zespołu Faith No More.
Kiedy Jason sprowadza Diega do mieszkania Molly w tle słychać "Fascination Street" zespołu The Cure.
Podczas napisów końcowych słychać piosenkę "New Kind of Kick" zespołu The Cramps.
---
Cytaty:
Bruce Wayne: You sure you're okay?
Jason Todd: You shouldn't ask people if they're okay. You're not really good at it.
Bruce Wayne: [do Jasona] If this new girl likes cats, run!
---
---